Get Ready for the Switch!
Scroll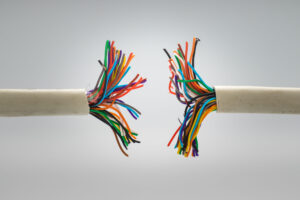 Scroll
From copper to ultra-high-speed broadband networks!
The digital transformation of Luxembourg means it is essential that everyone has equal access to ultra-high-speed broadband connectivity. This requires the replacement, throughout the country, of the ageing copper network with new technologies. But no need to worry, this is not a daunting task for users.
The Luxembourg government wants to ensure that everyone who lives and works in the country will have access to future-proof digital ultra-high-speed broadband connection, regardless of financial status or geographic location.
Ultra-high-speed connectivity is much faster and more efficient. So, when multiple devices in your household are being used for streaming, downloading, browsing or communicating via the internet, they will all have access to reliable and speedy service. No more buffering when watching a movie or live sports.
This is not only great for leisure users of the internet; it will also be helpful for people working or learning from home. And it will give peace of mind to vulnerable and elderly people who count on having a speedy and reliable internet connection (for e-health services or online surveillance for example).
The copper phase-out timeline
The goal is to have the entire country connected to ultra-high-speed networks by 2030, at which stage all old copper connections will be switched off. But the phasing out of copper will begin progressively throughout Luxembourg starting in 2024.
If you want to check out when copper will be phased out in your location, the Institut Luxembourgeois de Régulation has set up a platform in English, French and German that allows you to look up the exact date for your address.
Telecoms operators will be sending out letters to customers a full 6 months before the copper network in their location is switched off. The letter will detail what alternative technology it is offering in place of the copper connection.
Of course, it is best to be ahead of the game and to contact your telecoms supplier now to enquire about the switch from copper. And if you want to check out what each supplier is offering, and which best suits your needs and budget, the LetzCompare website has details.
Fast, modern and reliable fixed internet, telephony and TV is coming, so make sure you are prepared for the future.
Published on 23.10.23